The recycling revolution first reached Australia in the 1980s with the arrival of kerbside recycling.
Three decades later the way we recycle has evolved, with billions of containers being recycled through Queensland's container refund scheme, Container for Change. Whether you're an experienced recycler or new to the game, you're sure to find inspiration in the below recycling hacks.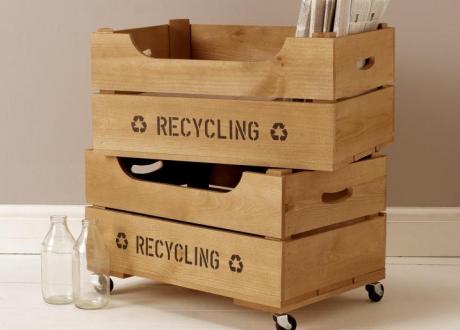 Banish container confusion
Not sure if a container is eligible for a refund? Avoid container confusion by downloading the Containers for Change QLD app. Our in-app eligibility scanner is the quickest and easiest way to confirm if your container qualifies for a refund. Simply scan the barcode to confirm a container's eligibility - anywhere, any time. You can also locate your nearest container refund point at the click of a button.
Don't have a smartphone? Visit our website to check your container's eligibility by entering the product's barcode.
Choose to re-use
Wondering what to do with ineligible containers? Sure, you can pop them in your kerbside recycling bin but why not think outside the box and turn your trash into an item to treasure.
Use bottle caps to create a DIY paint palette
Turn bottle caps into a work of art in their own right
Create a hanging herb garden from old milk bottles
Create a self-watering pot with an old wine bottle
Turn old milk bottles into handy craft containers
Image source: Pinterest